Applications are now open for the Power Institute 2018 Terrence and Lynette Fern Cité Internationale des Arts Residency Fellowships. For the first time we are accepting applications online via submittable. All information including criteria, eligibility and residency details can be found on the submittable form.
Applications are open in the following categories:
a) Participating artists / craftspeople
b) Art critics, art writers, art curators, art historians or art administrators
c) Staff of the University of Sydney, Museum of Contemporary Art and PhD research students of the Department of Art History & Film Studies and Sydney College of the Arts
A three or six-month residency is offered for Category A, and three months for categories B and C.
The Cité judging panel will be:
Lisa Havilah, Director of Carriageworks
Rachel Kent, Chief Curator at the MCA
Donna West Brett, Lecturer at the University of Sydney
Mark Ledbury, Professor at the University of Sydney and Director of the Power Institute
The deadline for applications is 20 July 2017.

Start your application!:
If you have any issues when completing the online form, please contact: powerinstitute@sydney.edu.au or 02 9351 4211.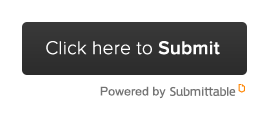 Read some of the previous residents' experiences